When you create your WePay account you are given the option to set the frequency of how often you'd like to be paid.
Direct Deposits may be issued daily, weekly (on Mondays), and monthly (on the 1st). When a withdrawal is issued from your WePay account to your connected bank account, the funds will be available to you in 2-5 business days.
Note: If you have payments over $10,000 in a single week, your funds may take up to 7 business days to be paid.
In your WePay account, a transfer from WePay to your preferred method of payment is called a 'settlement'.
You will receive an email like this when WePay is sending a payment to your bank.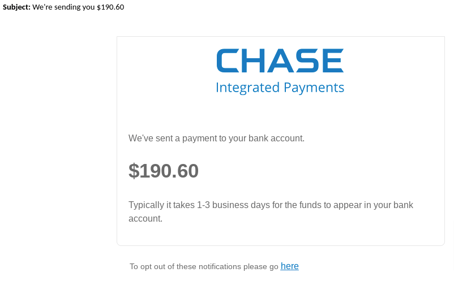 You can see a list of all your previous payment activity inside of your WePay account. When logged in, select the 'Reporting' tab, and then select 'Payments'.