WePay is an online payment service provider based in the United States. It's parent company is JPMorgan Chase.
The fasted way to get paid for your ActivityHero registrations is by setting up a WePay account to receive direct deposits. Be sure to choose this option when you create your business account. At this time, WePay allows account creation for US and Canadian businesses only: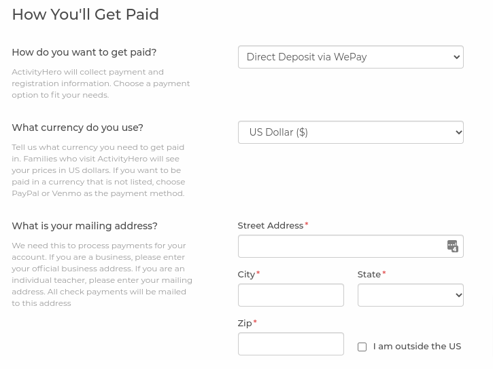 After you create your account on ActivityHero and accept our terms, you will be sent an email like this to get started with WePay. Click the orange button to start your WePay setup.
(NOTE: The setup process works best on a Chrome browser)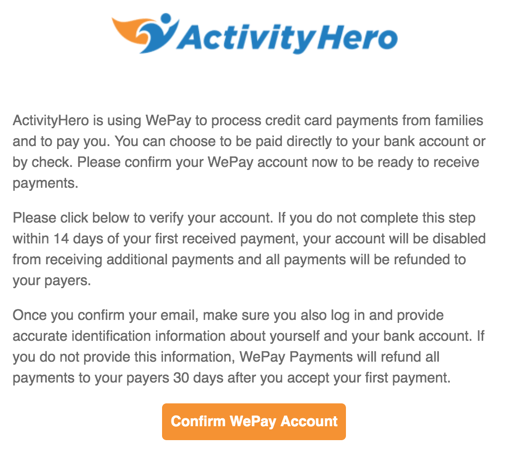 When you press the confirm button, your email address will be auto-populated into WePay and you can set your password. This process links your ActivityHero account and your WePay account --please do not deny access.
Note: If you already have a WePay account with another vendor, and would like to access both accounts with a single login, you may change the auto-populated email address to the one linked to your existing account.
You will then be asked to verify your personal and business information. As you complete the fields, a green check mark will appear. If at any time you should encounter a red 'X', please verify your information and re-enter it. Please note that some answers will generate the opening of additional fields, so proceed carefully to fill in all information.
Section 1. Business Information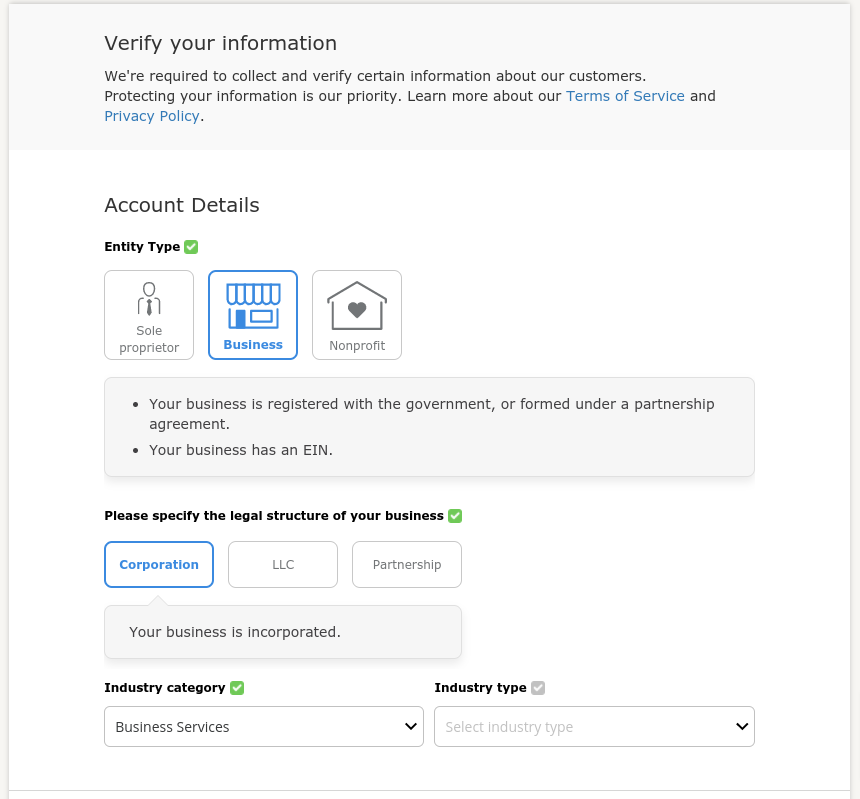 The first step to submitting your business information is to choose the legal structure of your business. Choosing the proper structure is important to the verification of your account.
Section 2. Business Details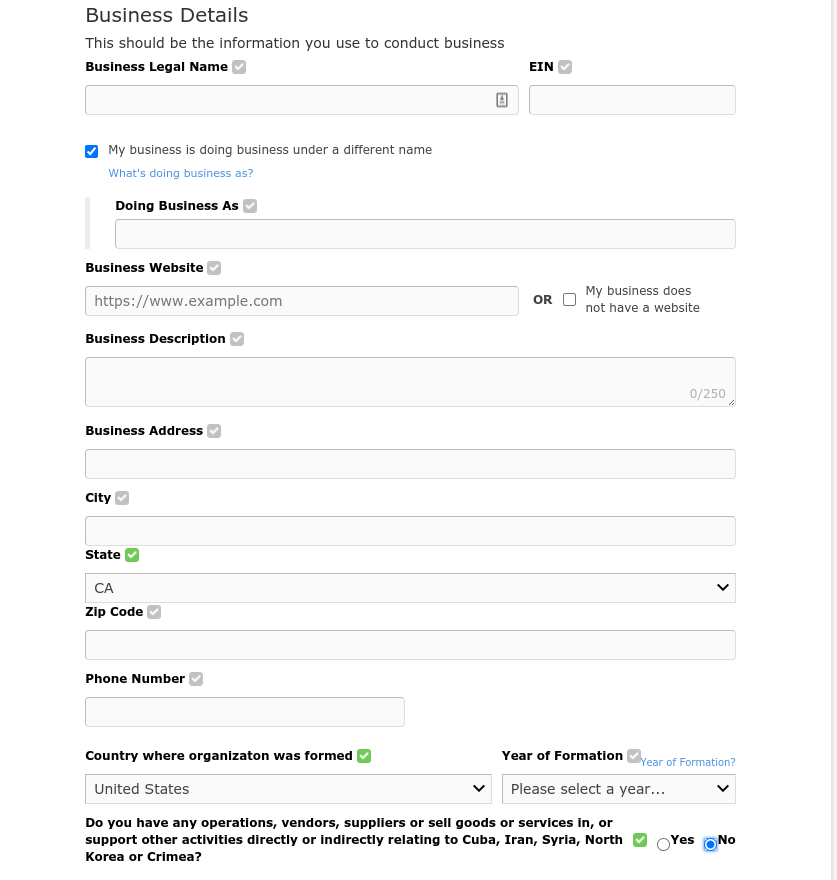 Section 3. Controller Details
Controller detail information should be filled in according to the owner of the business.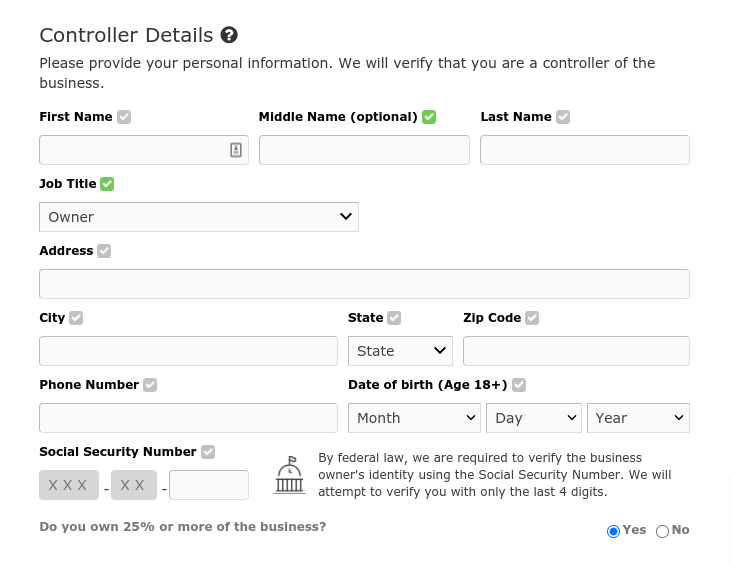 For legal verification as a banking entity, WePay will ask for the date of birth and last 4 digits of the controller's US Social Security number in order to complete the account. If you selected a business structure of 'Sole Proprietor' in Step 1, you will be asked for your full, 9-digit SSN.
After you have submitted your information, you will see a progress indicator as your account is verified. This process can take several minutes, please be patient and do not close this screen.
When it is finished, you will move on to the bank information screen. You will also be given the option to choose how often you'd like to be issued payments. You will have the option to change your banking information later if you'd like.
If you experience any problems, we recommend logging in using a Chrome or Firefox browser.
WePay support is available from 9:00 AM - 9:00 PM EST, Monday - Friday through their contact form.
On the form, choose "I use the site to collect payments" in the "Tell us about yourself" question.