If you need families to send you a file as part of registration form, you can add a custom question to the registration form by selecting the "File Upload" field type.
---
To create a custom question:
Sign in to your ActivityHero account.
Go to Activities & Sessions -> Manage Forms & Policies -> Custom Questions tab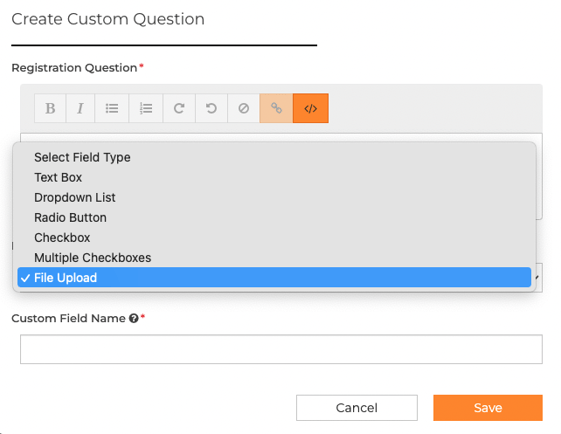 3. Add the question to your registration form.
Tip: Select "yes" if you want this field to be required for families who already registered. The next time they log into their ActivityHero account, they will be prompted to complete that step.


You will see a link to the uploaded file when you view the full registration form.

For more information on Customizing Registration Forms, visit: