You can use any computer or mobile device to check students in and out of programs both in-person and online.
Check-In/Out
1. Navigate to the check-in page from your dashboard menu: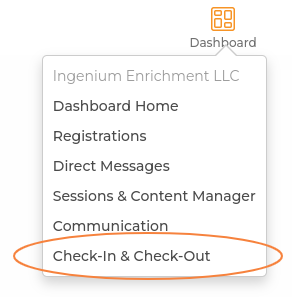 2. Check-in/out is available for students and campers that are registered for sessions taking place on the current day only. Filters are available for location, activity, and sessions that are held on the same day.
*If the family has completed a student profile, the participant's photo will appear.
The check-in/check-out button for each student can be selected from this screen: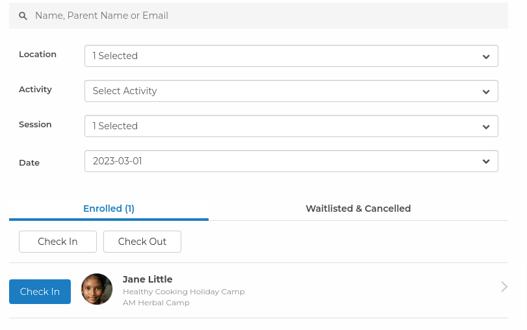 3. Selecting the child's name will bring up the full details of their registration, including extended care enrollment, additional fees, contact information, pickup authorizations, custom questions, and more.
Check-in/out may also be done from this screen: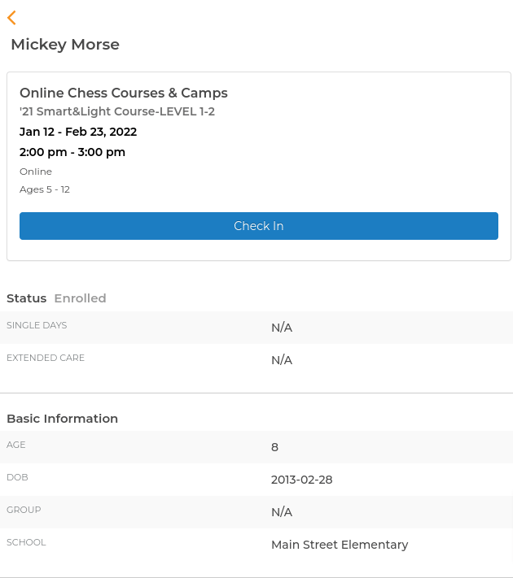 Check-In/Out Report
You can view historical check-in/out data from your dashboard, using the Check In Check Out History report.
1. Select the report from the reporting menu: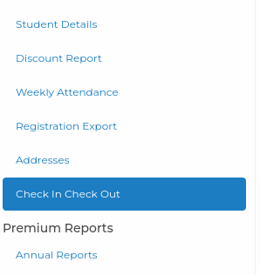 2. Choose a session:
3. Report data will appear for each participant registered for the session.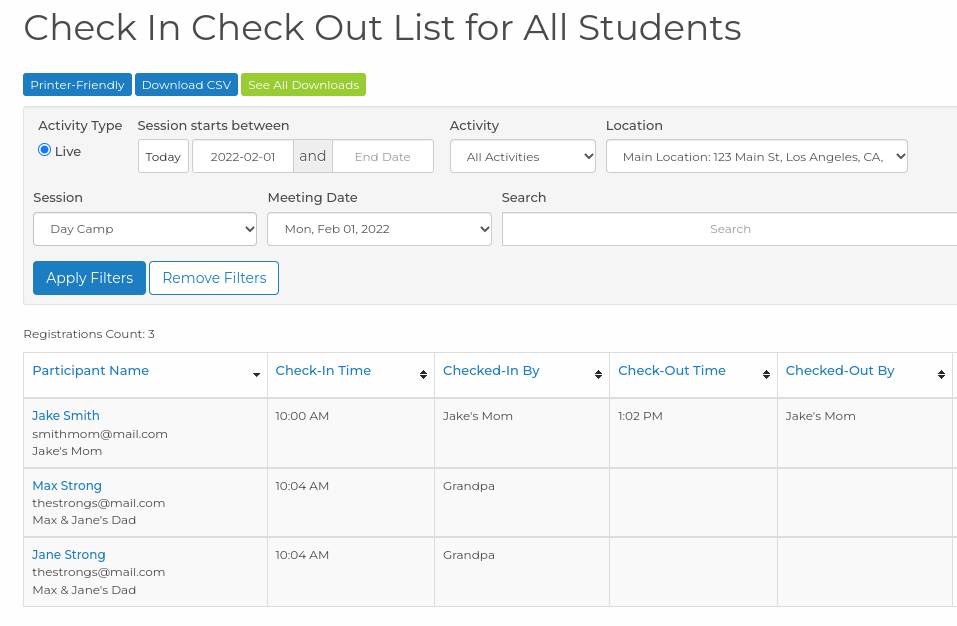 Note: Check-in/out cannot be done from this report.