You have the ability to customize the auto-generated emails that are sent out when a parent/participant registers for your sessions. This information can be customized for each individual activity or location. This is a great option for providing additional information about things like sending a welcome notice, providing a list of things to bring, and offering instructions for further actions such as online classroom links and party bookings.
By default, the following information is included in the email: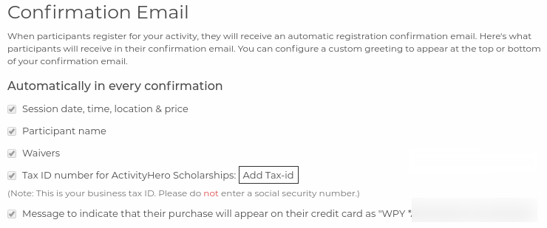 To customize this information, navigate to Communication > Email Header/Footer: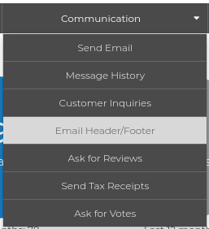 By default, registration confirmation emails include the following header message:
"Thank you for registering through ActivityHero!
You can view your registrations anytime on My Registrations.
If you didn't finish your registration forms, please complete your registration forms as soon as
possible. These forms must be filled out prior to attendance."
To edit this message, choose one of the three custom options:
Add the same header/footer in all of my confirmation emails
This option let's you create a single custom header/footer that will replace the default message in all confirmation emails.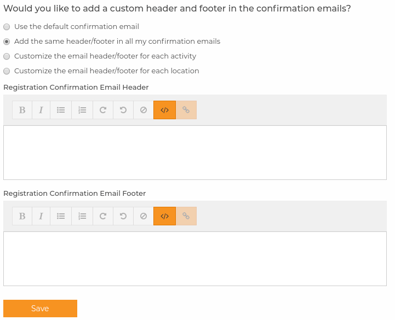 Customize Header/Footer of each Location or Activity
This option let's you create custom headers/footers that are assigned to each individual activity or location. Only one option can be chosen, and changing this selection will remove and reset all previous custom settings.
Activities or locations that are not assigned a custom header/footer will use the default settings.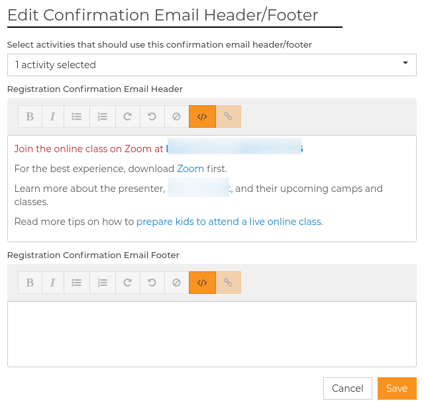 Custom header/footer list
Custom headers/footers are stored as a list after creation. You can view, edit, or delete any custom settings at any time.