By default, camps on ActivityHero are set to accept registrations up to 4 days before the camp start date. If your camp starts on a Monday, this cutoff date is Thursday at midnight PST. This setting is to ensure that camps have enough advance notice of a new participant.
However, there are some families who are still looking to register for camp at the last minute, such as the night before camp starts.
If you want to allow families to register at the last-minute on ActivityHero, you can edit the date to stop accepting registrations by following these steps.
1. Log in to ActivityHero and go to the Dashboard.
2. Go to the Activities & Sessions section and select the Sessions & Spots Manager.
3. Find the session you wish to edit, and click on the "Registration Open/Closed" link to edit the date.

4. On the next screen, edit the date for "Stop Accepting Registrations On" and enter the date and time you'd like to stop accepting registrations. Click the Save button to finish your changes.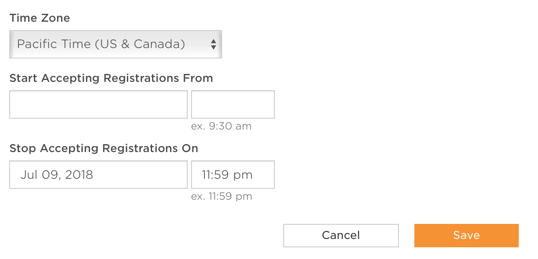 5. To make the same change to more than one session, select the desired sessions by checking the box on the left side and then click the Bulk Edit button at the top of the list.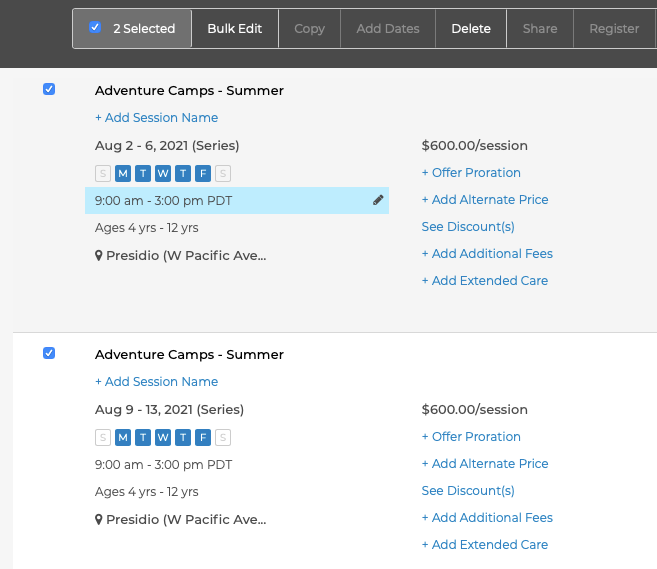 Then select "Registration Start & End Dates" to set when you want to stop accepting registrations for all of the selected sessions. Save your changes to complete the change.