Add Family Members to your account to enroll them in activities. You can fill out all of their information once, and enroll in activities without worrying about entering the information again.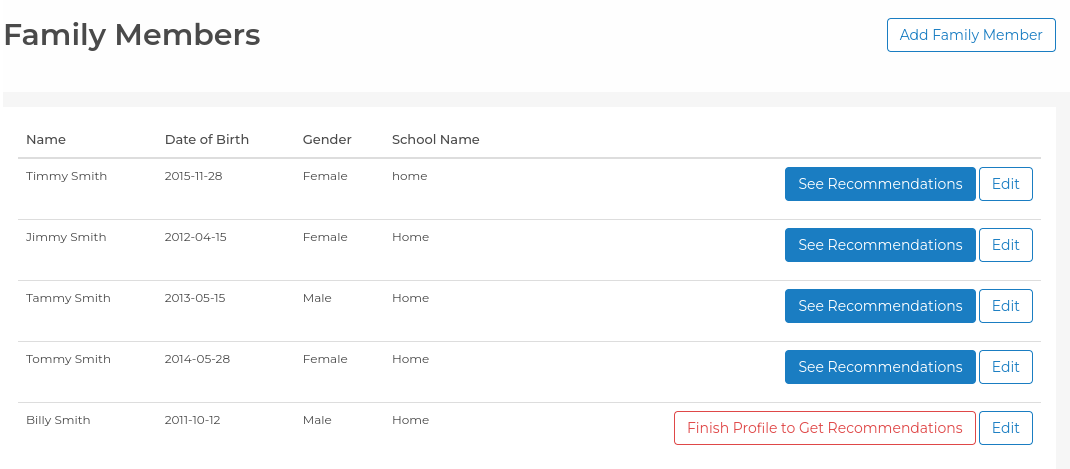 Add a new family member
1. Sign in to your ActivityHero account.
2. Click on your name in the top right and select 'My Account' in the dropdown menu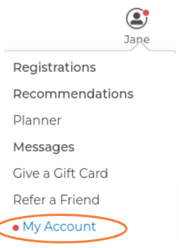 3. Click on the 'Family Members' tile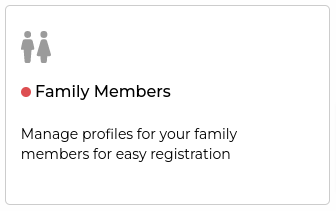 4. From this page you can now click on

5. Enter all of the requested information and select 'Save'.
Editing a Family Member
You may edit a family member's information at any time by selecting the 'Edit' but next to their name and updating any information, including their interests --which will update their recommendations.