ActivityHero automatically searches in your current area, so you see the camps and classes that are close to you. Just click "See schedules" to get started. After your first search you have the option to filter by even more options.
Filters allow you to change the search results. Use a specific filter to narrow down your preferred results.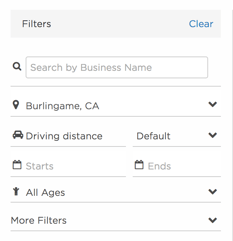 To sort by age:
1. Click on

2. Select an age from the menu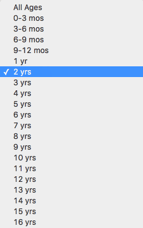 To search by a different location:
1. Click the current location displayed

3. Delete the location
4. Type in the city name for search
5. Click on the best match in the list below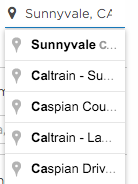 To sort by date:
1. Click in

or

and
2. Select the date from the calendar that appears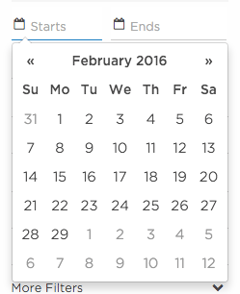 To widen area of search:
1. Click on the filter for "Driving Distance"

2. Select a distance from the menu