To invite someone off the waitlist, hover over the 'Registration and Payments' tab and click 'Waitlist' from the dropdown that appears. Next to each person's name on the waitlist, this information should appear:
Click the button that says "Invite Participant to Register." Enter an expiration date by when the user can register for that session. Once the expiration date has passed, the user will not be able to register and will require a new invite in order to register again.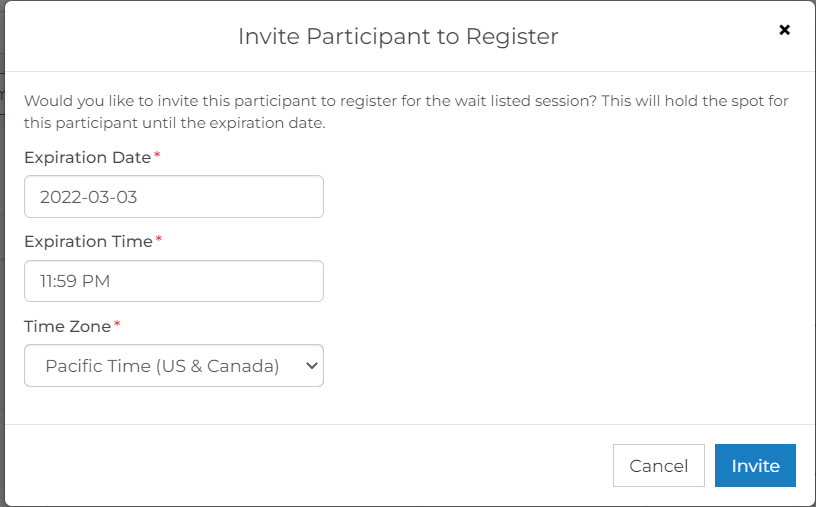 Clicking on the Invite button will send an email to the user inviting them to register for this session before the expiration date. Once they complete the registration they will automatically be enrolled into the session.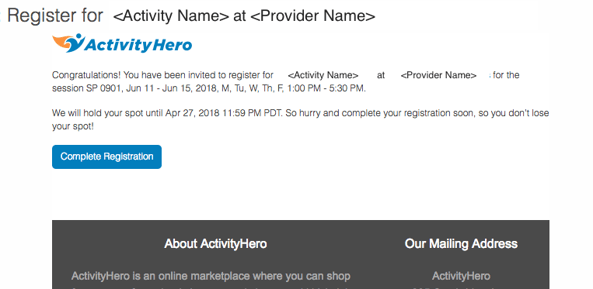 The user will be able to add other services (extended care, additional fees, etc.), use any promo codes that they may have, and be eligible for any available discounts during checkout.