How do I cancel or change an existing registration?
Note: The ActivityHero Support team is not able to process cancellation or change requests without the expressed consent of the activity provider.
If you need to cancel or change your registration, please contact the activity provider.
1. From your My Registrations page, find the registration you'd like to cancel and select "See Details".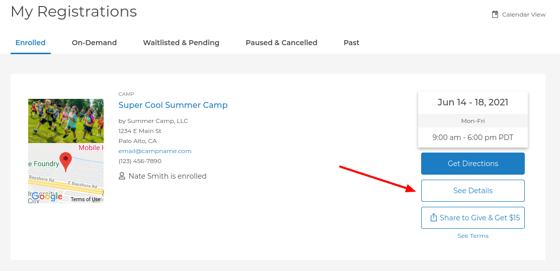 2. Click the "Cancellation Policy" tab. Here you will see the policy you agreed to when you first registered for the session. Select "Request a Change or Cancellation", which will send your request to the camp provider.