Sometimes, you may want to edit information about your camps, such as the location or number of available spots. This article will explain how to edit your sessions.
Note: If you want to remove a session from view because it has been cancelled, you can select "unpublished" for the status. If a session is full, you can start a waitlist by setting the available spots to 0.
Click on "Activities & Sessions" on the navigation bar and select "Sessions & Spots Manager."

Hover your mouse over the session you'd like to edit, and select the item you want to change by clicking on the text.




Once you're done, click "save" to finalize your changes.
If you want to review and/or edit all of the session information at once, select the checkbox on the left side of the session and click the Edit button at the top of the list OR, click anywhere inside the session area to open the edit screen.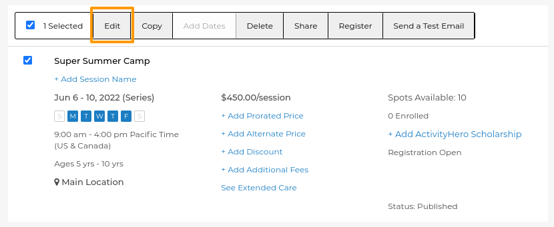 This will open a screen that shows you all of the session information and allows you to edit any of the items.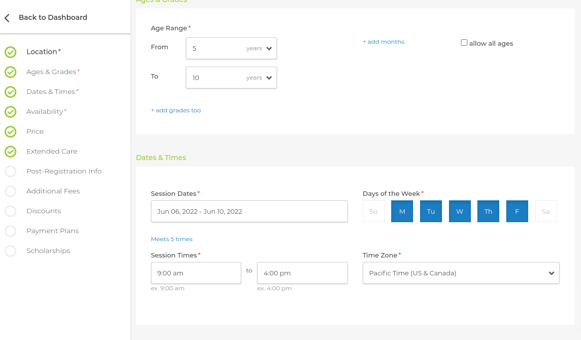 Click Save to confirm your edits.