Yes! The Custom Availability Calendar is perfect for allowing families, learning pods, scout troops, and more to schedule custom sessions, including tutoring, private workshops, and birthday parties.
To set up your custom availability calendar:
1. Create a new activity and add a session. Choose 'Custom Time Slots' as the session type:

2. Choose a date range for your session and the duration for each session. Use the custom option for session lengths unavailable in the menu. Sessions can be as long as 12 hours: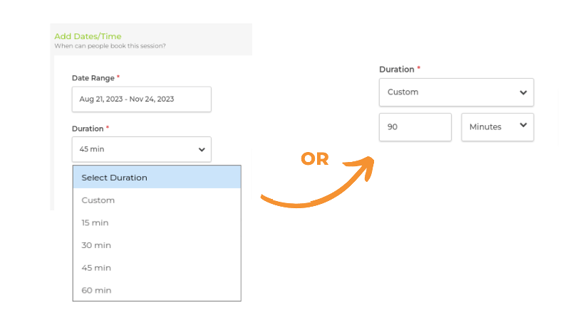 3. Select the Time Zone your sessions will be held in and set your weekly hours. Different times can be set for different days, and days left blank will be marked as unavailable for booking: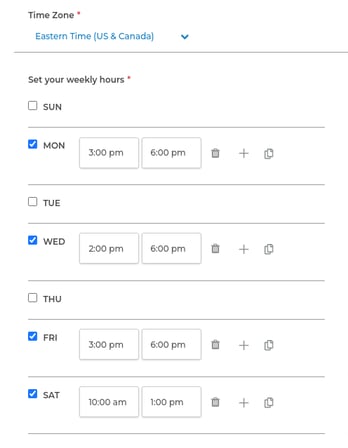 4. To mark other days as unavailable for booking, add a date override. Select your dates and click the trash can icon to mark them as unavailable. You can also use the date override to change the available hours on other dates: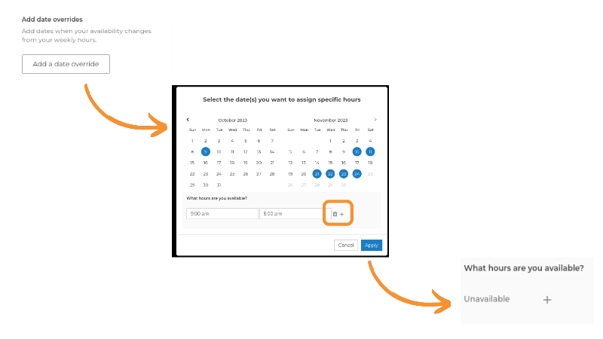 5. Choose to add a buffer between sessions. A buffer can give you time to take a break and prep for the next session: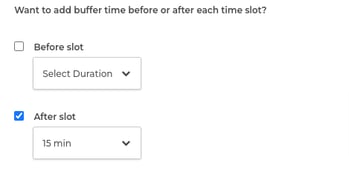 6. Complete the session setup by adding pricing and capacity information to publish your session. Post-registration information, including instructions for joining the session and online classroom links, can be added as well.
When complete, your custom calendar will be viewable to families: