We understand how hard it can be to find help each season and want to help you find quality candidates to keep families coming back each season. You can list open positions as an activity and begin to collect applications for free.
1. Begin your listing by using the job title or internship as the Activity Name.
2. Use the categories Jobs and/or Internships. Activities with these category tags will appear on the Summer Camp Jobs & Internships page.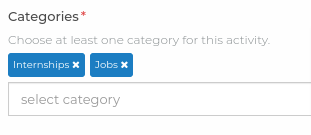 3. Complete the listing by filling in the job description and any prerequisite qualifications. The description box is also the best place to highlight compensation information.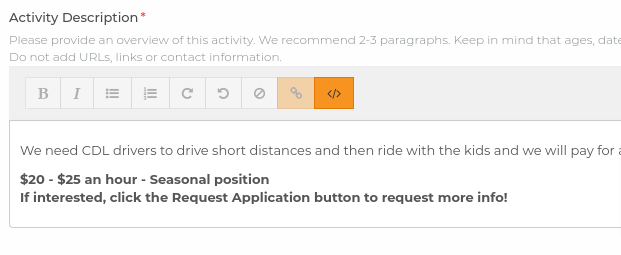 4. When you create your session, choose dates that cover the season you are looking to hire in, the correct hours, and be sure to choose proper age ranges.

5. When your session is complete, the ActivityHero Support Team will review your listing within 24 hours and turn off registration so applicants see a 'Request Application' button.

6. Applicants will be able to fill in the following contact form, which will forward you an email with their contact information: