If you would like to remove yourself from ActivityHero marketing emails and updates, you may do so at any time by selecting "Unsubscribe" in the footer of any email:

You may also be subscribed to additional emails from saved activities, favorited activity providers, session update notices, etc. You can remove yourself from these additional mailings by checking the email settings on this page of your ActivityHero account:
1. Navigate to "My Account"
2. Select "Communication preferences"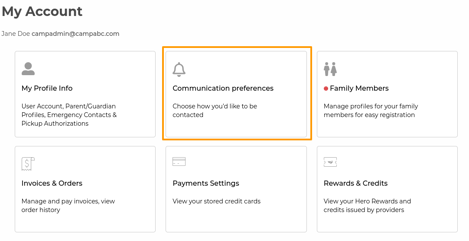 3. Select the checkboxes to unsubscribe from various emails or emails from specific activity providers.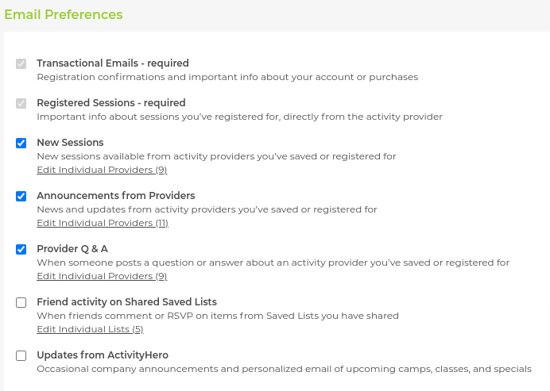 Note: You cannot unsubscribe from Transactional emails or Registered Session emails. These emails contain important emails about your upcoming sessions and payment information.