Go to the top right corner of the https://www.activityhero.com/ page to your profile symbol and hover your mouse on it.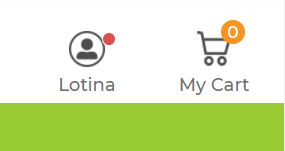 Click on 'My Account'.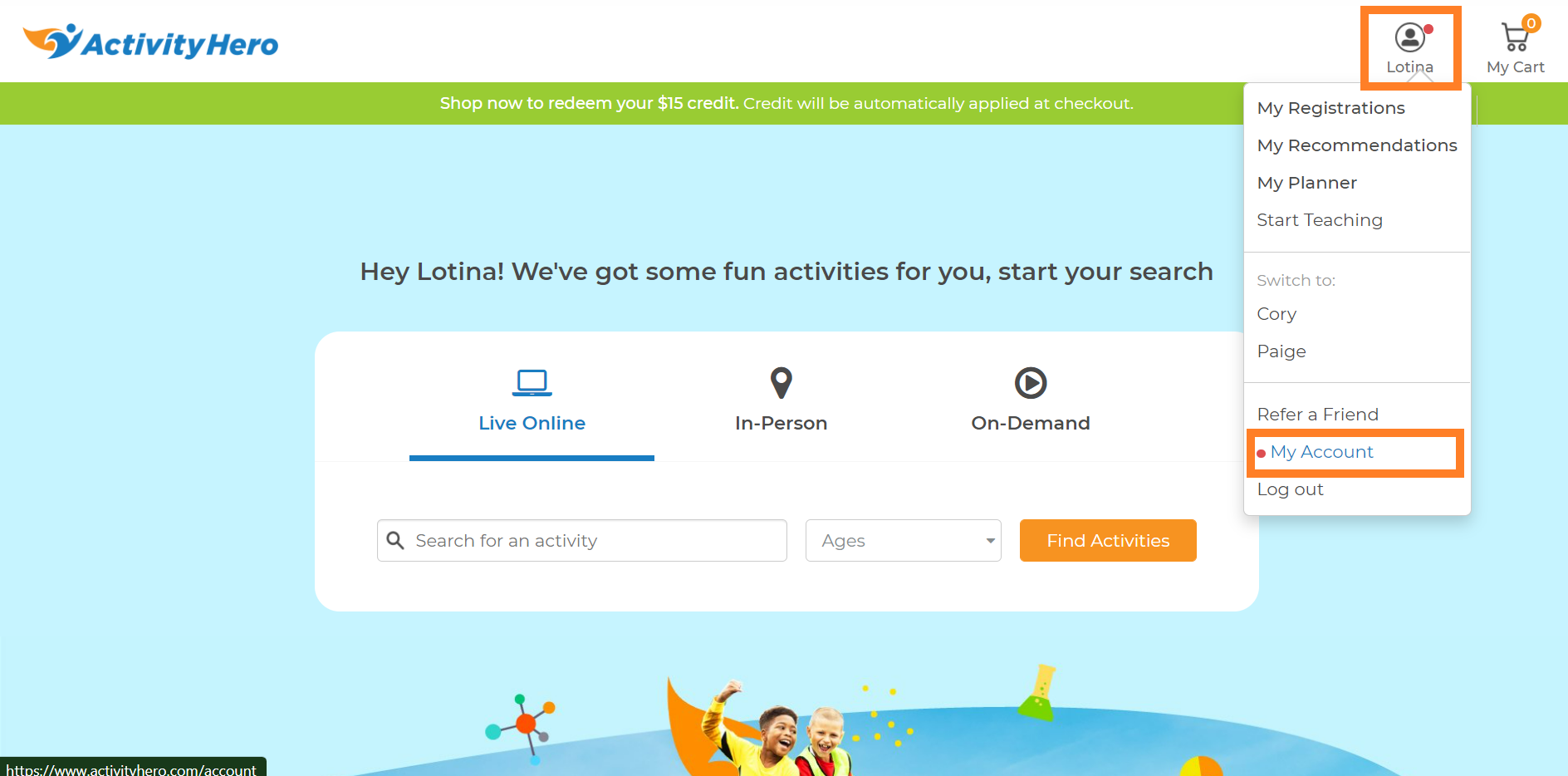 On your 'My Account' page, click on the 'Rewards & Credits'.
You will be directed to your 'ActivityHero Credits' page, where at the right-hand side, you will be able to see your Hero Reward points and your ActivityHero Credits.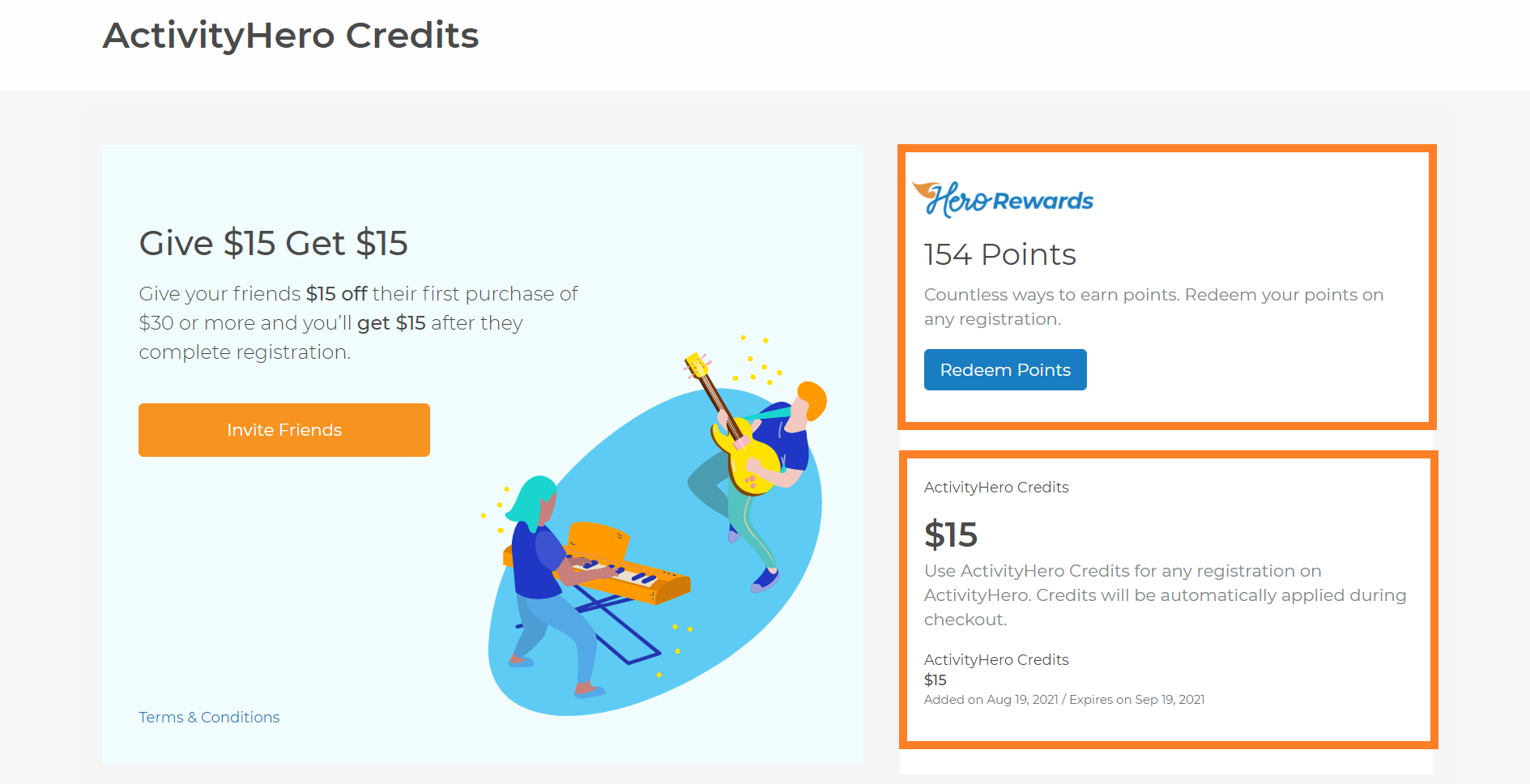 If you scroll down, you can also view your Hero Reward transaction history: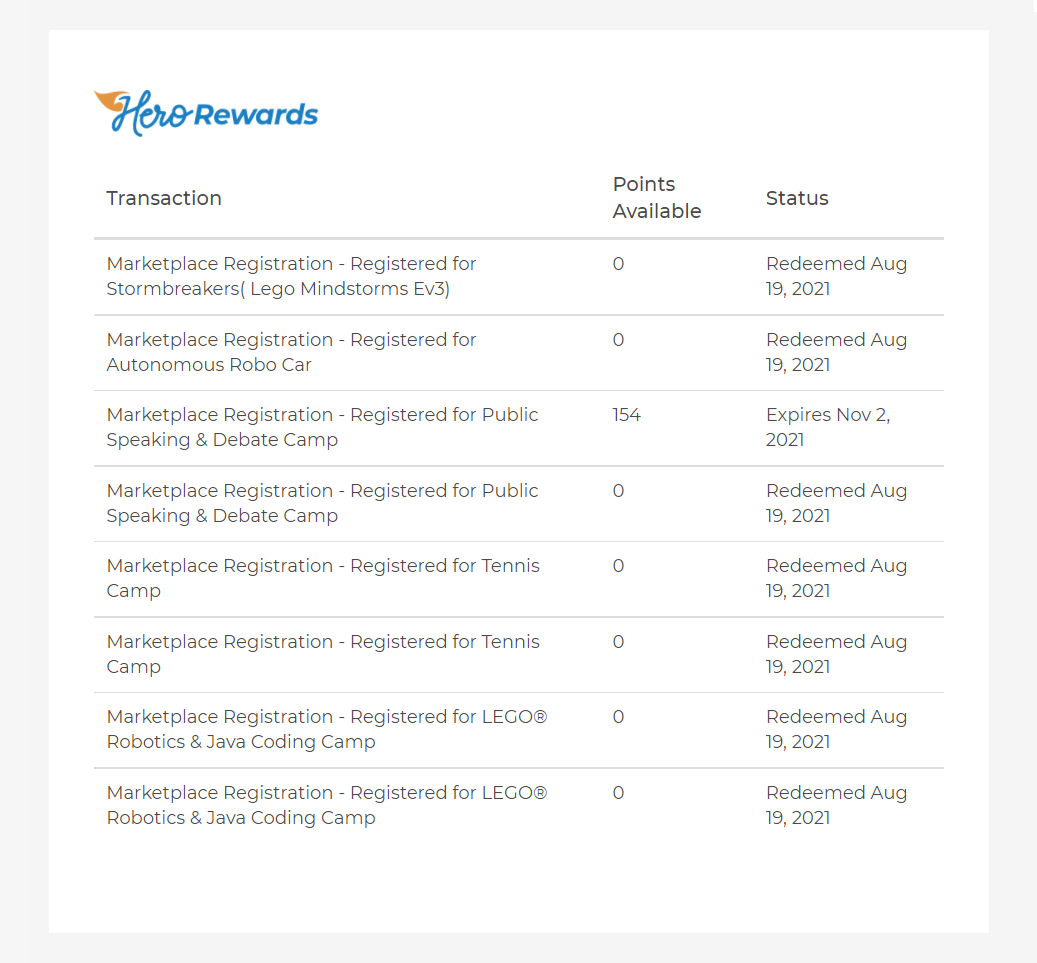 Click on 'Redeem Points' button, and you will be directed to this page to be able to redeem your points!
Or directly, go to: https://www.activityhero.com/loyalty_points/redeem_points